about pronto united finance
We will find you the best loan solution for your needs.
Pronto United Finance provides a professional, friendly and personalised service, offering competitive consumer lending solutions for whatever your current lifestyle finance requirements may be.
We offer secured and unsecured loans for all types of items and occasions, large or small.  It might be for a car or motorbike, a boat, Jet Ski or caravan.  It might even be for a holiday or wedding.
Contact us today, get your pre-approval in place and your mind at ease.

about pronto united finance
How much do you need?
Use this handy calculator to get an idea of what your repayments will be. This is only a guide; a finalised monthly repayment amount will be determined once you fill in a application form and our staff process your loan application.
Our minimum loan term period is twelve months.
THE PRONTO PROCESS
Quick
Easy
Flexible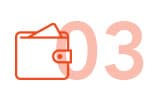 Once approved, the funds will be transferred either to the dealer or your bank account depending on the requirement.
APPLYING
It's quick and simple
You must be at least 18 years of age.
You must be able to supply your employment and income details
You must supply a valid email address and working telephone number
You must meet minimum income requirements stipulated by your loan amount
See how much you
qualify for today!